Description
The Magno party speaker offers an exciting experience. Take the music everywhere with this portable and light speaker that creates a joyous ambiance with its incredible display of lights.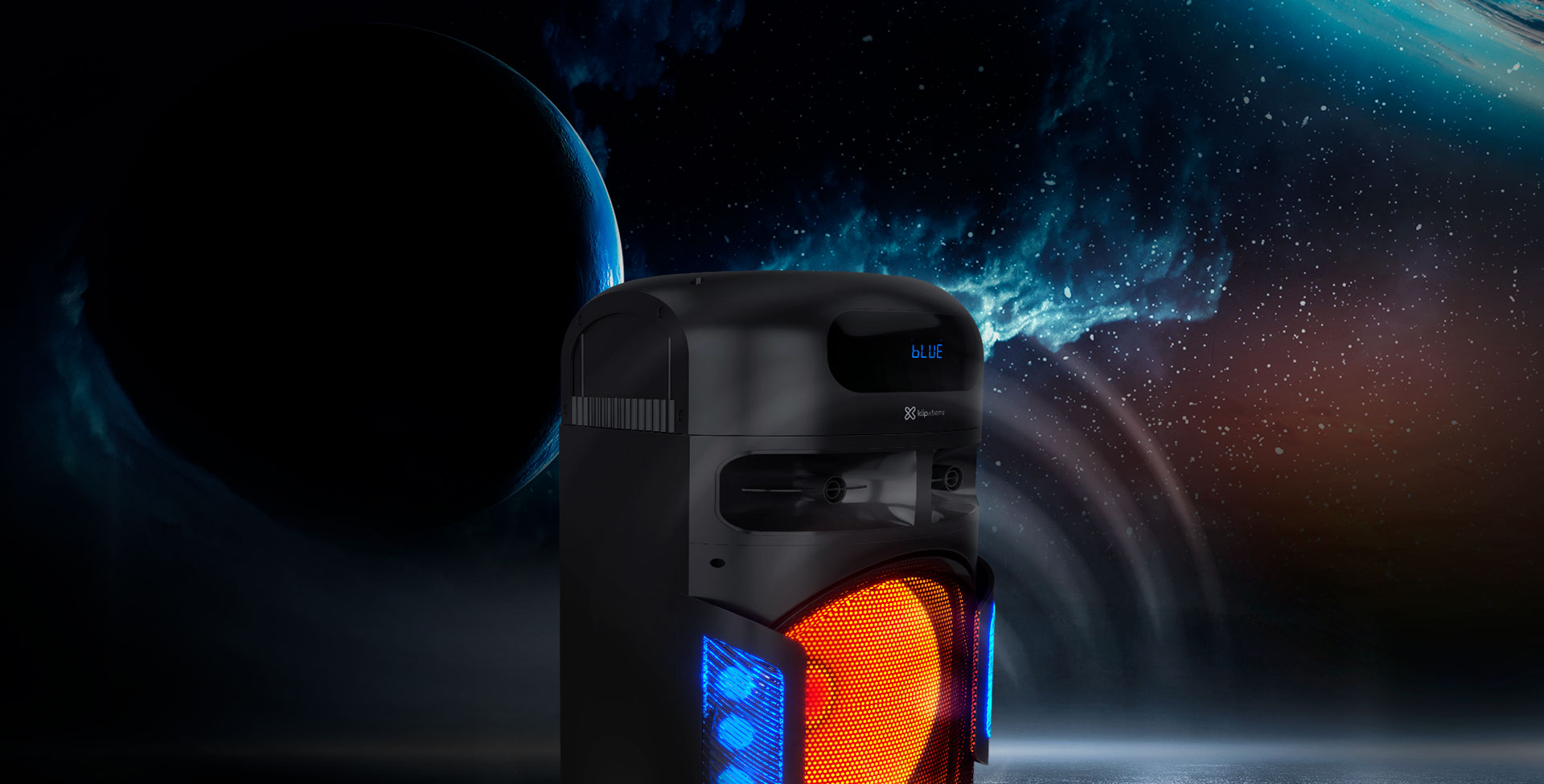 POWERFUL AND DEEP BASS
Feel the bass' waves that take the sound to all corners of the room. The 12-inch subwoofer and the two 1-inch drivers fill the scene with sound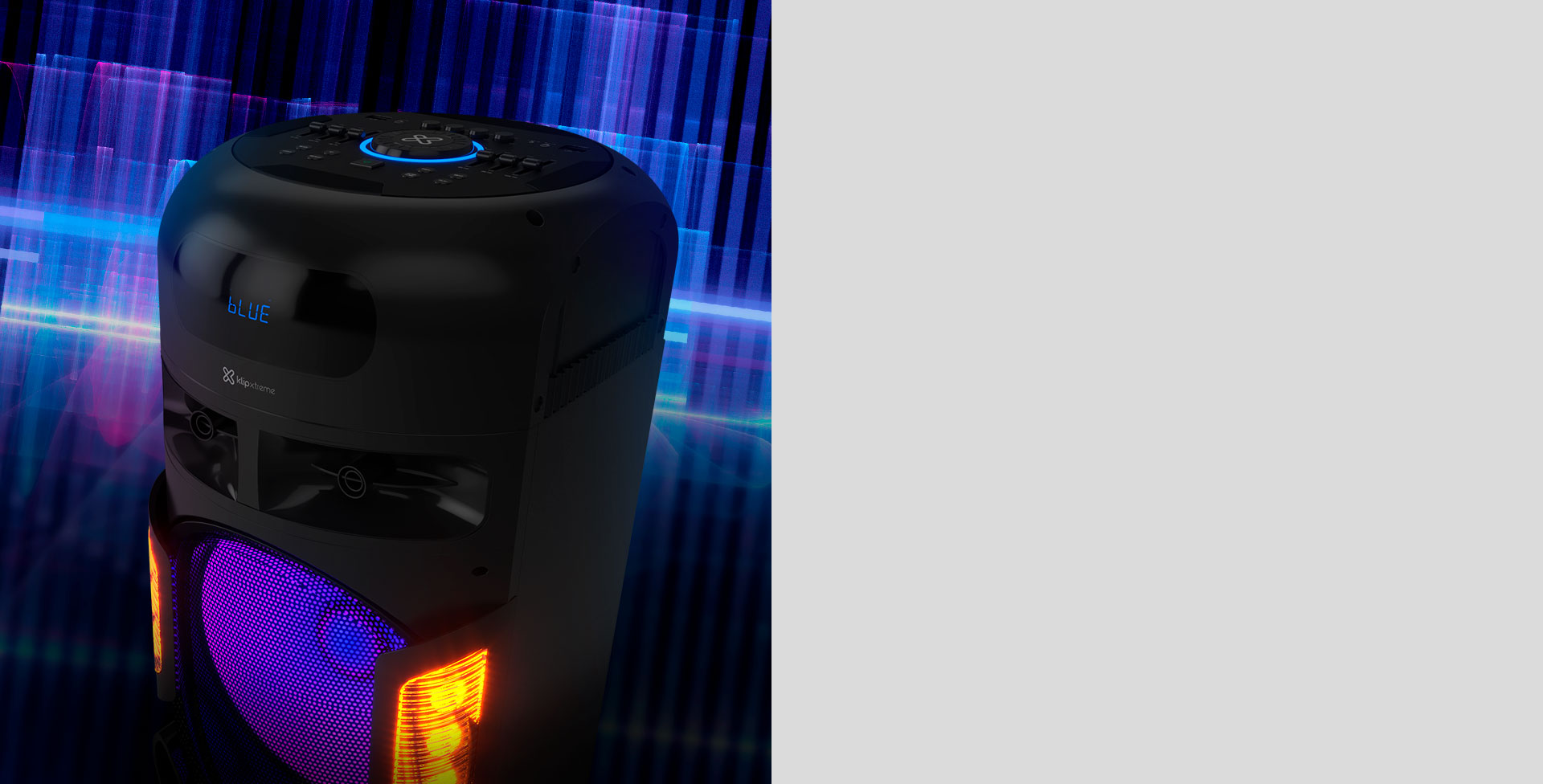 CONSTANT FUN
Bult-in rechargeable battery delivers up to 10 hours of playback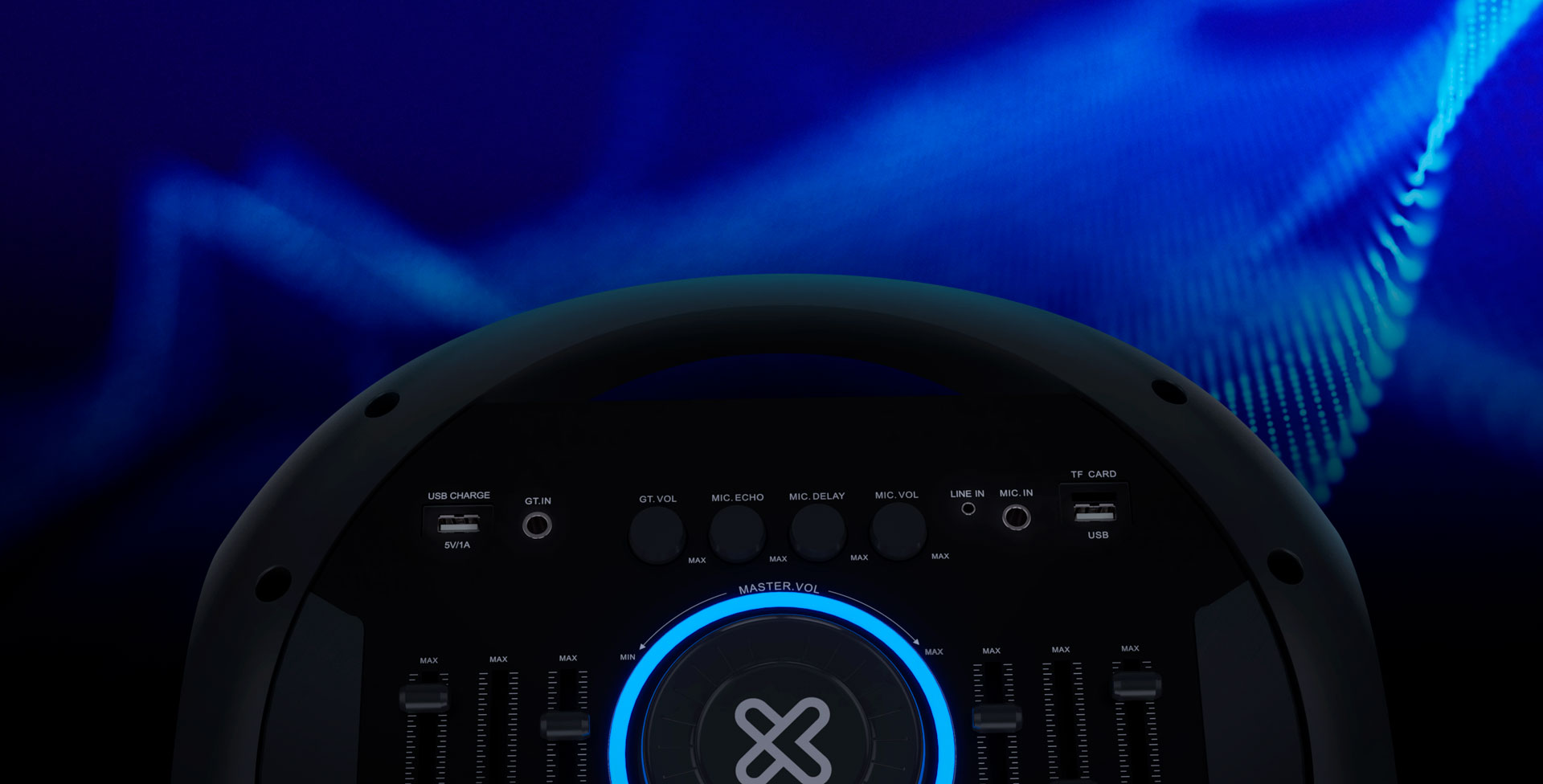 YOUR DEVICES READY TO GO
Keep your devices always charged with the USB output port. Leverage the radio tuner to listen to radio stations of your choosing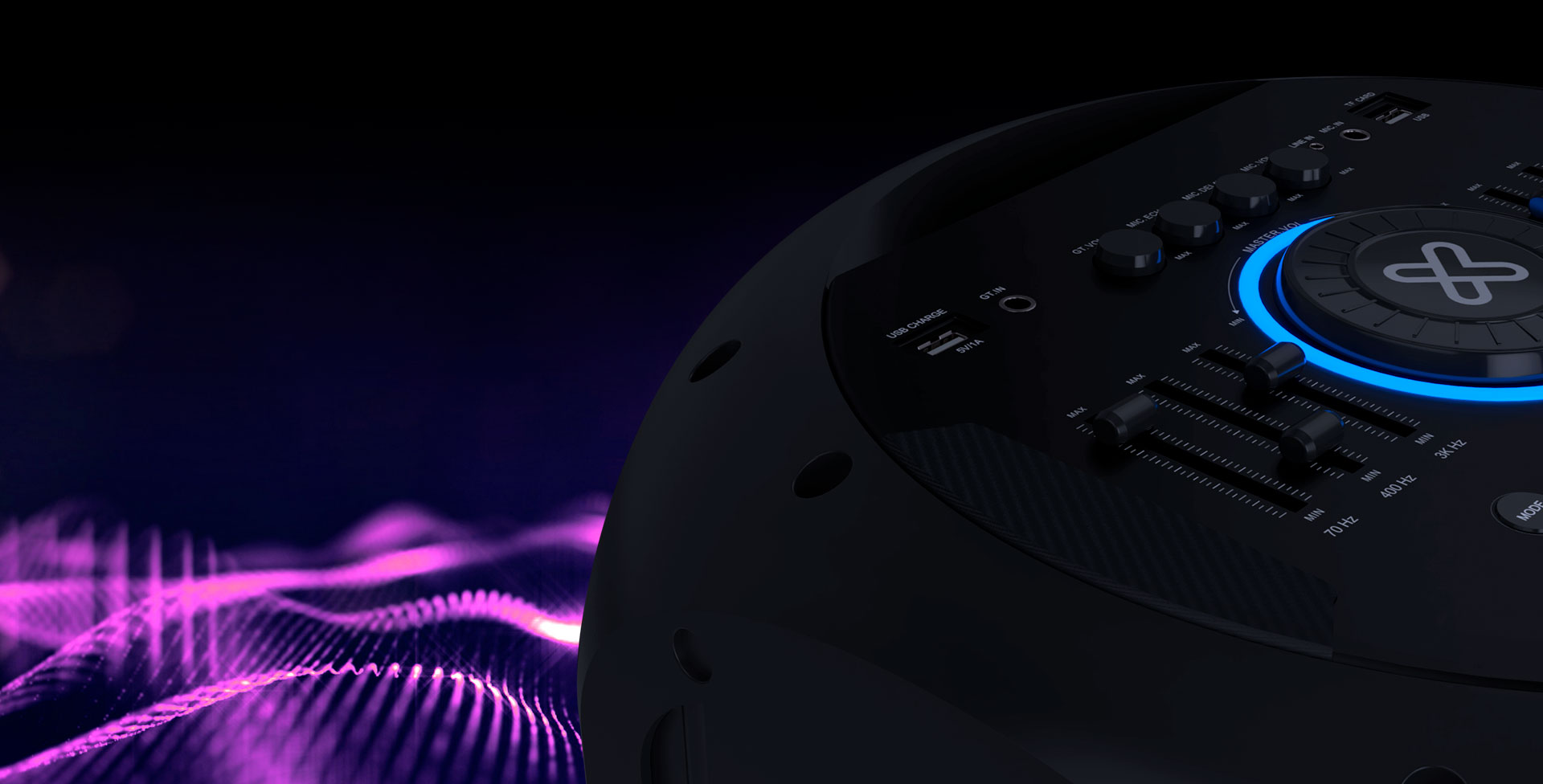 CONTROL YOUR MUSIC
Top panel with illuminated volume knob and 6-channel graphic equalizer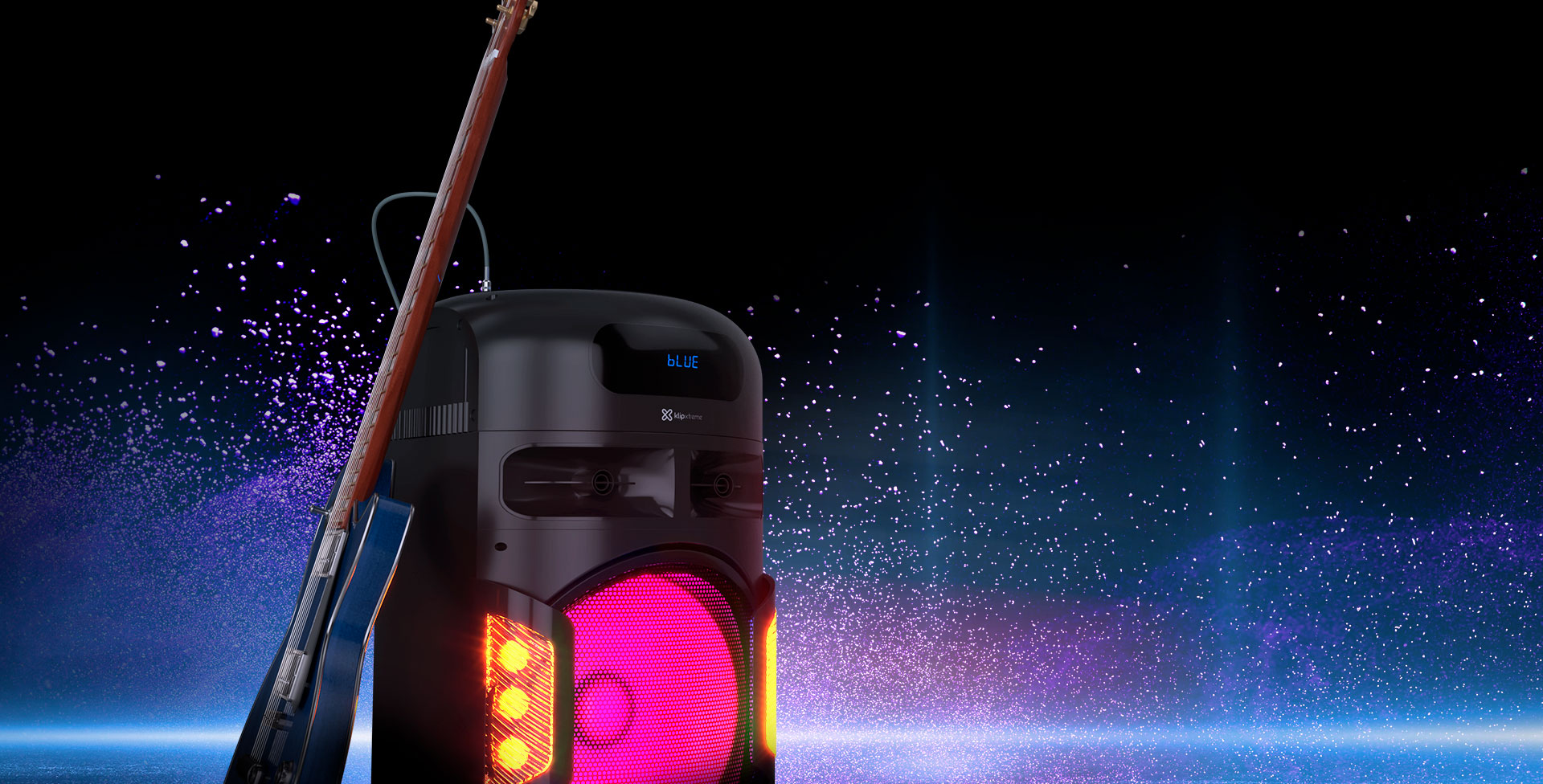 PLUG YOUR MUSICAL GEAR
The two 1/4 inch input jacks for microphone and a musical instrument allow you to play live and be the star of the party. It also includes a wireless microphone and a remote,
Impressive audio and an amazing lighting display
If you are a true party enthusiast the KLS-700 from Klip Xtreme will surely keep your entertainment alive with its powerful audio and a colourful display of lights. This loudspeaker system delivers 2000 watts of music power output, and packs one 12-inch subwoofer and two 1-inch high frequency drivers into a single unit, which makes it a powerful and completely portable music machine. Built-in 7A rechargeable battery which can be used for up to 10 hours. It pairs with virtually any Bluetooth®-enabled device to stream music wirelessly up to 98.4 feet away from smartphones, tablets, laptops or any other compatible audio source. The loudspeaker also features two ¼inch input jacks for a guitar and a wired microphone, a digital LED display, a 3.5mm auxiliary input, and two USB ports- one with charging capability to keep your devices always charged and ready to go. A handheld wireless microphone with batteries is a great addition to your endless entertainment, and the ergonomically shaped handle and wheels will make transportation easier. The cabinet enclosure as well as the metal grid are made of extremely solid and sturdy materials to keep your sound secure and of superior quality for any room party or backyard bash.
2000-watt PMPO of distortion free, and powerful stage quality sound
Built-in 7A rechargeable battery which can be used for up to 10 hours
Works with your favourite Bluetooth® V5.0-enabled devices
Top panel with illuminated volume knob creates a unique atmosphere
Dynamic LED illumination effects, with on/off capability
6-channel graphic equalizer to adjust frequency bands at your desired level
Microphone and guitar inputs for additional entertainment
Integrated audio playback with USB flash and MicroSD™ memory card slots
USB port works as a portable power bank to charge your devices when you are on the move
Built-in heavy duty handles and wheels for easy transport
Convenient LED display
Built-in radio tuner
Includes a high-quality wireless microphone and a remote control